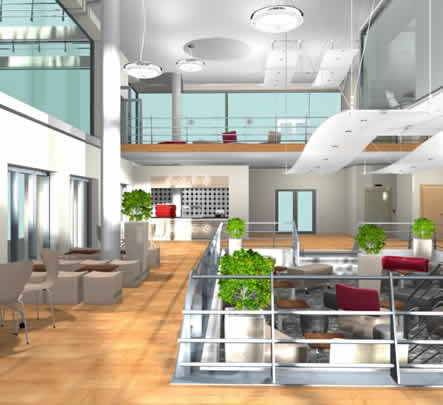 Our
services
We provide worldwide services in the areas of:
Architectural Design
Using latest technology and methods BDL produce scheme designs and technical designed working solutions at all stages of delivery
Interior Architecture / Design
BDL combine Interior space design, audits, area designs to produce high end functional and breathtaking Interior solutions.
Graphic design
Furniture design, Space planning, Signage design BDL has extensive knowledge and experience in providing total solutions at Inception or Concept stages. Way finding is one area of specialisation that combines all the above - with carefully considered lighting design and the psychological use of colour and light balances enabling the viewer – end user to be influenced by all aspects on the senses.
Lighting scheme design
BDL provides concise balanced 'All market' schemes for all sectors.
FF&E scheduling & procurement
BDL is agents for many of the Commercial furniture industry manufacturers. Providing cost based solutions on time, to programme and to budget. BDL are experienced in the transportation, delivery and installation of all products direct from source – saving both valuable time and expense in many instances.
Project management, Contract administration, Project cost control
Our highly qualified consultants take responsibility for project success. At every stage, the advice and actions will be aimed exclusively and impartially towards that goal. Working in partnership with you from the outset to assess the viability of the project, address the risks, establish clear objectives and devise the right strategy for achieving them.
Facilities Management
Our specialist team provides comprehensive facilities management, building and property services, providing creative solutions that improve financial performance and deliver value to office, retail, corporate and Hotel and Leisure sector clients.
Our

experience

Our experience covers a broad range of sectors, including:

Hospital design

Retail design

Residential

Hotel and leisure

Office fit out & refurbishment

Cinema

Institutional

Community

Engineering & process

Transportation